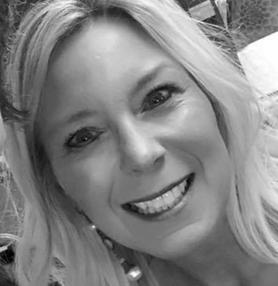 Dawn Ahner has been designing for over 30 years. She is the owner and operator of Ahner Florist and Greenhouses– a 5th Generation florist and grower in New Baden, Illinois. She has a strong belief and commitment to the floral industry. Dawn has shared her knowledge of horticulture and floral design work as an instructor at Southwestern Illinois College, garden clubs, and wholesale houses. She has previously served on the Lewis and Clark Teleflora Unit Board as President and Vice President, and she has also served as Regional Director of Education for Central Region for the Teleflora Units.
Dawn is an exceptional designer–her incredible sense of style, color, and texture shows through her work. She has designed for the St. Louis Art Museum, Waterford Crystal, Macy's, Dillard's, and many other companies. Dawn's design work has also been featured in the Florists' Review.
Dawn and her husband live in New Baden with their two sons.
In addition to these wonderful accomplishments, Dawn has recieved four ribbons from the St. Louis Art Museum's "Art in Bloom." Her winning floral pieces are pictured below.